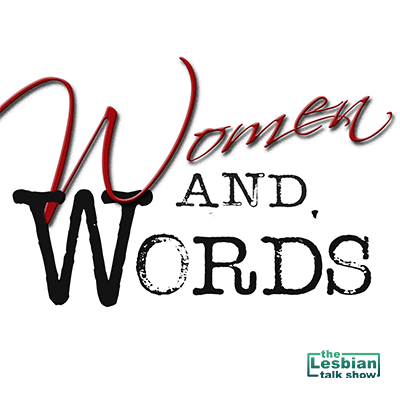 Women and Words Overview 24-30 November 2018
Andi and Jove are gearing up for the annual Hootenanny event at Women and Words, which means they shut the blog down for around two weeks. Once the Hootenanny starts (Dec. 12), that's all you get, is GIVEAWAYS OUT THE WAZOO! Andi spent some time this week back-and-forthing with KD Williamson (who is awesome; see below) while Jove seems to spend tons of time finding cool organizations to donate to.
24 Nov.: Women and Wordster Erin Saluta posted a few books whose characters are in law enforcement. And who doesn't like a woman in (or out) of uniform? LOL
25 Nov.: Author Randi Triant stopped by to chat about writing craft and writing characters that are vanquished—she's working on re-doing the trope of characters making all the right choices and succeeding, because sometimes the right choices don't mean you'll succeed.
26 Nov.: Author and Women and Wordster KD Williamson talked about being bullied in elementary school and the bond she forged with her sister.
27 Nov.: Author, Women and Wordster, and lesbian herstory legend Lee Lynch wrote about the things you can find when on a trip to the doctor.
28 Nov.: Author and Women and Wordster Andi Marquette and Tucker the merry elf posted a reminder about the Women and Words annual Hootenanny (giant-ass book giveaway event) that starts Dec. 12 and goes through Dec. 23.
29 Nov.: Authors and Women and Wordsters KD Williamson and Andi Marquette did a back-and-forth Q&A with each other, talking about  writing, diversity, and fanfic.
30 Nov.: Author and Women and Wordster Andi Marquette lamented the lack of LGBTQ+ - themed holiday movies, and then pointed out a few bright spots. And Jove mentioned in the podcast the 2000 movie What's Cooking.
Jove and Andi remind people that this time of year can be hard on some, but find the bright spots in giving. Jove reminds people of the microloan site Kiva and Andi reminded people of Heifer International, which provides domestic animals to people in developing nations. Jove also brought up Laundry Love, which helps low-income and no-income people and families wash clothes and bedding by partnering with groups, schools, and local Laundromats. And she brought up Socks for Soldiers, in which people actually knit a pair of socks for an active-duty soldier. If you can't knit, there are other ways to help.
And Jove would like everyone to know (because Andi doesn't like to talk too much about accomplishments…lol)  that Andi's holiday reboot of Dickens' Christmas Carol, The Bureau of Holiday Affairs, was one of six LGBTQ+ holiday books included in a write-up in the "Happy Ever After" section of USA Today, under "Rainbow Trends." Go see.
ALSO! Dirt Road Books is releasing the anthology Learning Curve. 100 percent of the proceeds will go to Australian organization One Girl, which helps provide education for girls in Africa. So if you're looking for a new read this holiday, and want to feel even better about where your money goes, we hope you consider buying it.