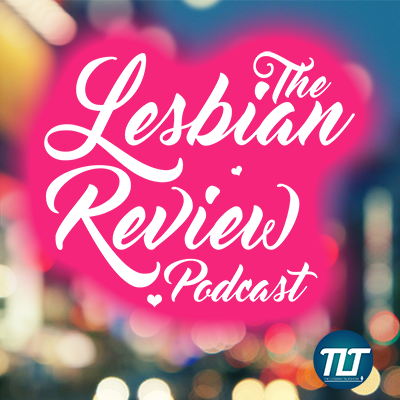 TLR's 55 Most ReRead Books
Anna's Selection
Sheena is joined by Anna to discuss the list that was released on TheLesbianReview.com - TLR's 55 Most Reread Books. In this episode Anna talks about her selection of books.
Second Chances by MJ Duncan
Publisher Indie Author
Audio No
Synopsis
Charlie Bennett is a rising star in the world of sports journalism, but her personal life is a mess. Still hung up on her college sweetheart, a one-night-stand gone wrong convinces her that she needs to make a change. An offer for a one-year guest lecturer position from a small private university provides her the opportunity she needs to escape, and she jumps at it. All Charlie expected to find when she left Manhattan for rural New Hampshire was a little peace. Instead, she finds Mackayla Thomas. Eight years have passed since Charlie foolishly walked away from Mackayla, and Mackayla is determined to never let anyone hurt her that way again. For Charlie, their serendipitous meeting is a sign that happily ever after might finally be within her reach. First, however, she needs to find a way to convince Mackayla to let the past go, and to give her a second chance.
Get this book on Amazon
US, Canada and Germany - https://amzn.to/2DFl74N
(All the Amazon links are affiliate links, we get a small commission when you use these links and it costs you nothing extra. We cannot see any information about you when you buy and the money we get goes towards supporting this business)
Starting From Scratch by Georgia Beers
Publisher Brisk Press
Audio Narrated by Georgia Beers Produced by Dog Ear Publishing
Synopsis
What happens when your life takes an unexpected turn? What happens when you need to protect the one you love from the one you want to love? What happens when you lose something you never knew you wanted? Lambda and Golden Crown Literary Award-winning author Georgia Beers brings to you her long-awaited seventh novel, Starting from Scratch, a story where learning, laughing, loving, and baked goods are just a few of life's basic ingredients. Starting from Scratch...where life is what you make it.
Get this book on Amazon
US, Canada and Germany - https://amzn.to/35RTBgA
Find Anna Online
Twitter https://twitter.com/agramlich78
Facebook https://www.facebook.com/anna.gramsound
Anna's favourite books on TLR https://www.thelesbianreview.com/category/book-review/highly-recommended-books/annas-favourites/
Find the full list of TLR's 55 Most Reread Books here
About TLR
The Lesbian Review is a website dedicated to reviewing only books movies and music that we enjoy. That way you are likely to find media that you enjoy too. We rely on advertisers, affiliate link purchases and Patrons to cover costs and keep growing. So if you do buy because of this podcast then please use our links.
You can also support us by becoming a Patron for as little as $1 a month - https://www.patreon.com/TheLesbianReview