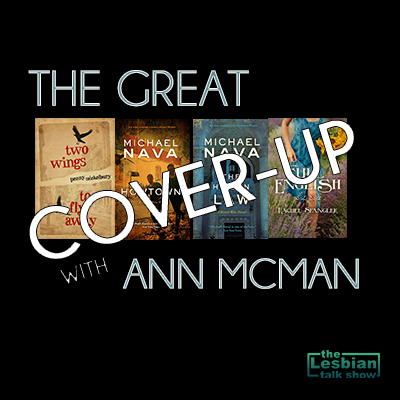 The Great Cover-Up with Ann McMan
Episode 3 Finalising The Cover
In this 3 part series of The Great Cover-Up with Ann McMan talks to Sheena about getting great covers done for your books.
Ann McMan is best known for her prize winning novels but she also runs a design company called TreeHouse Studio and has been a professional designer for most of her career.
In this episode:
How much is enough? How much is too much?

The ransom note method of design and why it's terrible

Cover design for digital vs printed books

The two biggest mistakes people make on covers

Using a pre-done cover design service

How to use your cover to maximum impact in your marketing

The Back cover and the spine

How much time should you allow for cover design?
Find Ann Online
Website http://annmcman.com/
Facebook https://www.facebook.com/ann.mcman
Twitter https://twitter.com/AnnMcMan
Love what we do? Consider becoming a Patron here https://www.patreon.com/TheLesbianTalkShow