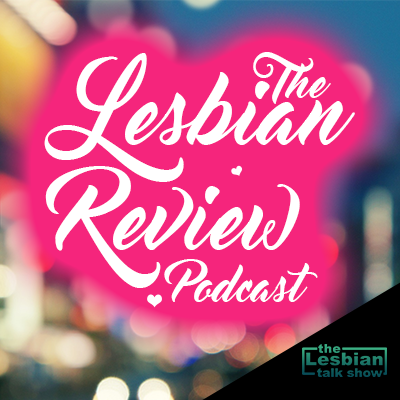 10 Best Female Leads In A Horror Movie
The Lesbian Review Podcast
Sheena is joined by Michelle Blakey, reviewer at The Lesbian Review today to talk about their choices for the 10 Best Female Leads In A Horror Movie.
Sheena's Choices
Annie from The Gift
Played by Cate Blanchett
Synopsis
In the town of Brixton, Georgia, widow Annie Wilson is the resident fortune-teller. Jessica King, the fiancée of local school teacher, Wayne Collins, disappears.
Annie receives a vision revealing that Jessica has been killed and her corpse thrown into a pond. She informs local sheriff Pearl Johnson of her vision, and despite his skepticism, Johnson searches a pond at the home of Donnie Barksdale, the violent husband of one of Annie's clients, Valerie. Donnie had previously threatened Annie, and her kids, for Annie advising Valerie to leave him. Valerie permits the search while Donnie is absent, but he returns while the search is proceeding. The police find Jessica's corpse in the pond and Donnie is arrested for her murder.
During his trial for Jessica's murder, it is revealed that Jessica and Donnie had an affair. Donnie is convicted and sent to prison. Buddy Cole, an acquaintance of Annie's, harbors a hatred for his father, and tries to explain to Annie why, but Annie is preoccupied and refuses to listen. That evening, Buddy's mother calls Annie to come to their house, as Buddy has snapped and has his father bound to a chair. Buddy sets his father on fire, and it is revealed that Buddy's father sexually abused him as a child. Buddy is eventually taken to a mental hospital.
Later, Annie receives another vision divulging that Donnie is innocent. She asks prosecutor David Duncan to reopen the case. After Duncan declines, Annie counters that if he does not do so she will reveal David and Jessica's sexual activity which she witnessed. Duncan attempts to bribe Annie in exchange for her silence, but Annie refuses, only wanting justice for Barksdale.
Emily Rose in The Exorcism Of Emily Rose
Played by Jennifer Carpenter
Synopsis
Emily Rose, a 19-year old American teenager, dies of self-inflicted wounds and malnutrition following an attempted exorcism. People say she was possessed by 7 demons. Father Richard Moore, the Catholic diocesan priest who attempted the exorcism is arrested and sent to court. While the archdiocese want Moore to plead guilty to minimize the crime's public attention, Moore instead plans to plead not guilty. Erin Bruner, an ambitious lawyer hoping to use the trial to become a senior partner in her law firm, takes on the case. Moore agrees to let her defend him if he can tell the truth behind Emily's story.
During the trial, Emily's past is told through flashbacks and the evidence provided by witnesses. The trial's prosecutor is Ethan Thomas, a practicing Methodist, with Judge Brewster presiding. The prosecution claims Emily suffered from epilepsy and psychosis to explain her behavior. Emily received a scholarship to study for a bachelor's degree but displayed signs of demonic possession after she began attending classes, experiencing visions and physical contortions. Diagnosed with epilepsy, Emily received anti-seizure medication but the treatment failed to cure her. A friend named Jason took Emily back home to her family, where she continued displaying traits of possession until Moore was summoned to attempt an exorcism.
Bruner begins experiencing supernatural phenomena at home, waking up at 3:00 a.m. to the smell of burning material. Moore warns her she may be a target for the demons, revealing he too has experienced similar phenomena on the night he was preparing the exorcism. With the prosecution building a strong case, Bruner steps up her own by trying to legitimize Emily's possession. She summons anthropologist Sadira Adani to testify about the beliefs about spiritual possession from various cultures, but Thomas dismisses her claims as nonsense. Graham Cartwright, a medical doctor who attended the exorcism, gives Bruner a cassette tape on which the exorcism was recorded.
Joanna Mills in The Return
Played by Sarah Michelle Gellar
Synopsis
Joanna Mills (Sarah Michelle Gellar), a travelling rep for a trucking company, is dedicated to her successful career but something of a loner. Since the age of 11 she has been a troubled person, with episodes of self-mutilation and menacing visions. Normally she avoids returning to her native Texas, but agrees to a trip there to secure an important client. During the trip her visions, which take the form of memories of events not from her life, increase in intensity. She sees a strange face staring back at her in the mirror. Her truck radio plays Patsy Cline's "Sweet Dreams" no matter what station she selects. She stops at the scene of an accident that, on the following day, seems not to have happened. Joanna cuts herself in a bar restroom and is narrowly rescued by a friend. She visits her father, who observes that from age 11 she was "a different girl". The visions continue, becoming both more specific and more threatening, centering upon a menacing man she does not recognize and a bar she has never seen, but a picture of which is in one of her catalogs.
Drawn by the image to the Texas town where the bar is located, a place she has not been since childhood, Joanna meets a man named Terry Stahl, whose wife, Annie, was stalked, brutally assaulted, and left to die fifteen years before, a crime of which Terry was suspected but not convicted. Joanna continues to have visions of this crime and the events that led up to it, and to discover other links between Annie's life and hers. 
Heather Donahue in The Blair Witch Project
Played by Heather Donahue
Synopsis
In October 1994, film students Heather, Mike and Josh set out to produce a documentary about the fabled Blair Witch. They travel to Burkittsville, Maryland, and interview residents about the legend. Locals tell them of Rustin Parr, a hermit who lived in the woods and kidnapped and murdered eight children in the 1940s. After spending the night at a motel, the students explore the woods in north Burkittsville to research the legend. Along the way they meet two fishermen, one of whom warns them that the woods are haunted. He also tells them of a young girl named Robin Weaver, who went missing in 1888; when she returned three days later, she talked about "an old woman whose feet never touched the ground." His companion, however, is skeptical of the story. The students hike to Coffin Rock, where five men were found ritualistically murdered in the 19th century, their bodies later disappearing. The group camps for the night.
They move deeper into the woods the next day and locate what appears to be an old cemetery with seven small cairns and set up camp nearby. That night, they hear the sound of twigs snapping from all directions but assume the noises are from animals or locals. The following day, they attempt to hike back to the car but are unable to find it before dark and make camp. They again hear twigs snapping at night but fail to find the source of the noises.
At morning, they find that three cairns have been built around their tent during the night, which unnerves them. As they continue, Heather realizes her map is missing and Mike later reveals he kicked it into a creek the previous day out of frustration, which prompts Heather and Josh to attack him in a rage. They realize they are now lost and decide simply to head south. They eventually reach a section where they discover a multitude of humanoid stick figures suspended from trees. They again hear sounds that night, including those of children laughing, among other strange noises. After an unknown force shakes the tent, they flee in panic and hide in the woods until dawn.
Upon returning to their tent, they find that their possessions have been rifled through, and Josh's equipment is covered with slime. As they continue, they come across a log on a river identical to one they crossed earlier. They realize they have walked in a circle, despite having traveled south all day, and once again make camp. Josh suffers a breakdown while holding the camera, taunting Heather for their circumstances and her constant recording of the events.
Josh has disappeared the next morning and Heather and Mike try in vain to find him before slowly moving on. That night, they hear Josh's agonized screams in the darkness but are unable to locate him. Mike and Heather theorize that Josh's screams are a fabrication by the witch to draw them out of their tent.
Dr Susan Tyler in Mimic
Played by Mira Sorvino
Synopsis
In Manhattan, cockroaches are spreading the deadly "Strickler's disease" that is claiming hundreds of the city's children. Dr. Peter Mann (Northam), Deputy Director of the CDC, recruits entomologist Dr. Susan Tyler (Sorvino), who uses genetic engineering to create what she calls the Judas breed, a large insect that releases an enzyme which accelerates the roaches' metabolism and causes them to starve to death faster than they can take in nourishment. The disease is successfully eradicated, and Peter and Susan later marry.
Three years later, a church reverend is chased and dragged underground by a strange assailant. The only witness is Chuy, the "special" ward of an immigrant subway shoe shiner named Manny (Giannini). Two kids later sell a "weird bug" from the subway to Susan, which she performs tests on, and realizes is similar to the Judas breed. At first, she believes that this is impossible, since the specimens she released were all-female and designed with a lifespan of only a few months, ensuring that the breed would die off after a single generation. She consults with her mentor, Dr. Gates (Abraham), who autopsies a larger specimen found in the city's sewage treatment plants, and finds that its organs are fully formed, meaning the Judas breed is not only alive, but has developed into a viable species, with a sizable colonyunderneath the city.
Looking for more valuable specimens, the kids go down the tracks where they find a large egg sac and are then killed by the same strange assailant. Chuy also enters the church to find "Mr. Funny Shoes" and is abducted. Peter, his assistant Josh (Brolin) and MTA officer Leonard (Dutton) enter the maintenance tunnels to investigate but Peter and Leonard get separated from Josh, who is then killed trying to find his way back up. Susan encounters what appears to be a shadowy man in a trench coat on a train platform.
Michelle's choices
Alice from Resident Evil
Played by Milla Jovovich
Synopsis
The Umbrella Corporation operates a top-secret genetic research facility named The Hive. Located deep beneath Raccoon City, The Hive has been sealed by The Red Queen (the AI that controls the Hive) due to the release of the T-Virus into the facility. The Red Queen kills every living thing in the facility to ensure that the T-Virus doesn't reach the surface, but the T-Virus reanimates them, transforming the humans into ravenous zombies and the animals into highly aggressive mutants. 
Alice (Milla Jovovich) was once a security operative working for the Corporation until her memory was wiped by the Red Queen's nerve gas.
Ripley from Alien
Played by Sigourney Weaver
Synopsis
The commercial space tug Nostromo is on a return trip to Earth with a seven-member crew in stasis, Captain Dallas (Tom Skerritt), Executive Officer Kane (John Hurt), Warrant Officer Ripley (Sigourney Weaver), Navigator Lambert (Veronica Cartwright), Science Officer Ash (Ian Holm) and two Engineers, Parker (Yaphet Kotto) and Brett (Harry Dean Stanton). Detecting a transmission from nearby moon LV-426, the ship's computer, Mother, awakens the crew. Company policy requires any potential distress signal be investigated, so they land on the moon, sustaining damage from its atmosphere and rocky landscape.
Parker and Brett repair the ship while Dallas, Kane and Lambert head out to investigate. They discover the signal comes from a derelict alien ship and enter it, losing communication with Ash. Inside, they find the remains of a giant extraterrestrial navigator frozen in its chair.
Ripley deciphers part of the transmission, determining it's a warning. Inside the derelict ship, Kane discovers a chamber containing hundreds of large egg-like objects. When he touches one, it opens and a creature springs out and attaches itself to his head, going through the facemask of his helmet. Dallas and Lambert carry the unconscious Kane back to Nostromo.
As acting senior officer, Ripley refuses to let them aboard, citing quarantine regulations, but Ash ignores her and lets them inside. Ash attempts to remove the creature from Kane's face, discovering its blood is an extremely corrosive acid. It later detaches on its own and is found dead. The ship is partly repaired, and the crew lifts off.
Kane awakens with some memory loss but is otherwise unharmed. During a final crew meal before returning to stasis, he chokes and convulses, then dies as a small alien creature bursts from his chest and escapes into the ship. The crew attempts to locate it with tracking devices and capture or kill it with nets, electric prods and flamethrowers.
Brett follows the crew's cat, Jones, into a huge supply room where the now fully-grown alien attacks and disappears with the body, climbing into the rafters. A
fter heated discussion, the crew decide the creature must be in the air ducts. Dallas enters the ducts, intending to force the alien into an airlock, but it ambushes him. Lambert implores the others to abandon ship and escape in its small shuttle. Now in command, Ripley explains it will not support four people and pursues the plan of flushing out the alien.
Entire cast from The Descent
Played by Shauna Macdonald, Natalie Jackson Mendoza, Alex Reid
Synopsis
One year after a tragic accident, six girlfriends meet in a remote part of the Appalachians for their annual caving trip. Deep below the surface of the earth, disaster strikes when a rock falls and blocks their route back to the surface. The group splinters and each push on, praying for another exit.
But there is something else lurking under the earth - a race of monstrous humanoid creatures that are adapted perfectly to life in the dark. As the friends realize they are now prey, they are forced to unleash their most primal instincts in an all-out war against an unspeakable horror - one that attacks without warning, again and again and again.
Ginger from Ginger Snaps
Played by Katharine Isabelle
Synopsis
Ginger and Brigitte, two sisters trapped in suburbia, are obsessed with mayhem, torture and death... until they get a taste of the real thing.
5 Sil from Species
Played by Natasha Henstridge
Synopsis
During the SETI program, Earth's scientists send out transmissions with information about Earth and its inhabitants, DNA structure, etc., in hopes of finding life beyond Earth. They then receive transmissions from an alien source on how to create endless fuel effortlessly. Therefore, the scientists assume that this is a friendly alien species. From a second alien transmission, the scientists receive information about an alien DNA along with instructions on how to splice it with human DNA.
A government team led by Xavier Fitch (Ben Kingsley) goes forward with the genetic experiment attempting to induce a female, under the (later proved to be mistaken) assumption that a female would have "more docile and controllable" traits. One of the hundred experimental ova produces a girl named Sil, who looks like a normal human but develops into a 12-year-old in 3 months.
Sil's violent outbursts during sleep make the scientists consider her a threat. They try to kill her using cyanide gas but she breaks out of her containment cell and escapes. The government assembles a team composed of anthropologist Dr. Stephen Arden (Alfred Molina), molecular biologist Dr. Laura Baker (Marg Helgenberger), "empath" Dan Smithson (Forest Whitaker) and mercenary Preston "Press" Lennox (Michael Madsen) to track and destroy Sil.
Patrons
Did you know that you get exclusive content when you become a patron? Find out more here.
About The Lesbian Review
The Lesbian Review is a popular website that features book and movie reviews. We only review things we enjoy so you can be guaranteed to find a great read or watch.
This podcast is a spinoff of the popular website.
About Sheena
The Lesbian Review Podcast is hosted by the founder of both The Lesbian Review and The Lesbian Talk Show podcast channel.
If you enjoyed this show you may also love her other show on the channel – Les Talk About It where she and her wife break down myths about lesbians and discuss general lesbian things.
Sheena Online
You can contact Sheena via email
on Twitter
on Facebook
come join The Lesbian Review Book Club
come join The Lesbian Talk Show Chat Group
Michelle Online