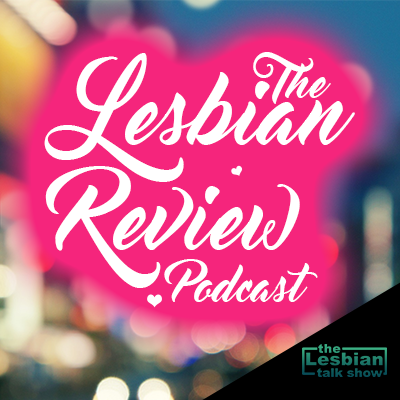 2 Reviewers And The Author Talk About Breaking Character
The Lesbian Review Podcast
Sheena is joined by Tara Scott and Lee Winter today to talk about Breaking Character.
In this podcast we talk about
Summer - is she the nicest girl next door ever?

Elizabeth - is she an ice queen?

Grace - misunderstood starlet or meanie?

The mysterious Rachel Cho - do we ever actually meet her?

Are there really autograph hunters?

How much research Winter did about filming and being on set?

The sex scene being the big turning point for both characters

Fan-fiction and whether or not Winter has any fan fix written based on her books
PLUS Tara and Lee Winter invent a new way of measuring Ice Queens and dub it The Winter Scale
The book we discussed in this podcast
Breaking Character by Lee Winter
Publisher Ylva Publishing
Synopsis
Life has become a farcical mess for icy British A-lister Elizabeth Thornton. America's most-hated villain stars in a top-rated TV medical drama that she hates. Now, she's been romantically linked to her perky, new co-star, Summer, due to the young woman's clumsiness. As a closeted actress, that's the last thing Elizabeth needs. If she could just get her dream movie role, life would be so much better. The only problem is that the eccentric French film-maker offering it insists on meeting her "girlfriend", Summer, first.Summer Hayes is devastated when her co-star shuns her for accidentally sparking rumors they're lovers. Now the so-called British Bitch has the audacity to ask Summer to pretend to be her girlfriend to get her a role? Elizabeth doesn't even like Summer! Oh, how she'd love to tell her no. And Summer definitely would if it wasn't for the fact she's maybe a tiny bit in love with the impossible woman.A lesbian celebrity romance about gaining love, losing masks, and trying to stick to the script.
Get This Book On Amazon here -> https://amzn.to/2VMXFJZ
(this link works for Amazon Germany, US, UK and Canada plus if you use it we get a small commission and it costs you nothing extra)
Lee Winter Online
Tara Online
Patrons
Did you know that you get exclusive content when you become a patron? Find out more here.
About The Lesbian Review
The Lesbian Review is a popular website that features book and movie reviews. We only review things we enjoy so you can be guaranteed to find a great read or watch.
This podcast is a spinoff of the popular website.
About Sheena
The Lesbian Review Podcast is hosted by the founder of both The Lesbian Review and The Lesbian Talk Show podcast channel.
Sheena Online
You can contact Sheena via email
on Twitter
on Facebook
come join The Lesbian Review Book Club
come join The Lesbian Talk Show Chat Group