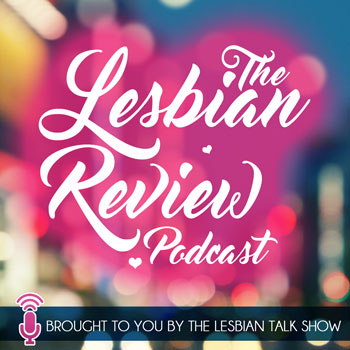 3 Lesbian Movies Directed By Women
The Lesbian Review Podcast
Sheena is joined by Anna Gramlich today to talk about Anna's recommended 3 Movies Directed By Women. These are her picks:
Loving Annabelle
Director: Katherine Brooks
Starring :Diane Gaidry and Erin Kellly (III)
Synopsis
Rising star Erin Kelly (Waking Madison) is Annabelle, a precocious Senator's daughter who falls for her Catholic school teacher, Simone (Diane Gaidry, The Dogwalker).
After Simone is assigned to control the rebellious student, she instead finds herself drawn into Annabelle's world. As their attraction builds, the two women must cope with the reactions of those around them. Writer-Director Katherine Brooks unveils this smoldering tale of forbidden love with intelligence, wit and sensitivity.
Girl Play
Director: Lee Friedlander
Starring: Robin Greenspan and Lacie Harmon
Synopsis
Passion abounds when two sexy lesbian actresses are cast in a play about two lesbian actresses falling in love. Real-life chemistry kicks in and suddenly the women are no longer just acting like they're in love
Hannah Free
Director: Wendy Jo Carlton
Starring: Sharon Gless and Maureen Gallagher
Synopsis
Starring award winning actress Sharon Gless (Cagney and Lacey) in a tremendous performance, Hannah Free is a film about the lifelong love affair between an independent spirit and the woman she calls home. Hannah and Rachel grow up a Midwest town, where gender expectations challenge their deep love. Hannah becomes an adventurous, unapologetic lesbian and Rachel a strong but reserved homemaker.
Other Things Discussed
See all the TLR reviews for Friends To Lovers Romance Novels here 
Patrons
Did you know that you get exclusive content when you become a patron? Find out more here.
About The Lesbian Review
The Lesbian Review is a popular website that features book and movie reviews. We only review things we enjoy so you can be guaranteed to find a great read or watch.
This podcast is a spinoff of the popular website.
Sheena Online
You can contact Sheena via email
on Twitter
on Facebook
come join The Lesbian Review Book Club
come join The Lesbian Talk Show Chat Group
Anna Online
Please share this podcast with your friends and family.