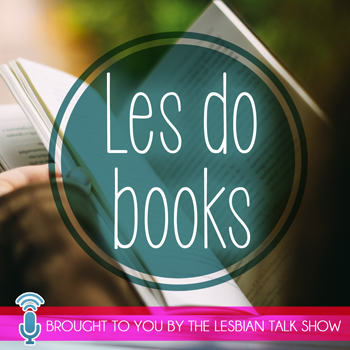 And Playing the Role of Herself by KE Lane 
Tara is joined in this episode Erin Hodgson, fellow reviewer at The Lesbian Review, to talk about And Playing the Role of Herself by KE Lane. Listen to find out who their favourite characters are, why Erin hopes someone will write fanfic about it, and more. 
This podcast has spoilers, so be sure to read the book before you check it out.  
From the back of the book: 
Actress Caidence Harris is living her dreams after landing a leading role among the star-studded, veteran cast of 9th Precinct, a hot new police drama shot on location in glitzy LA.
Her sometimes-costar Robyn Ward is magnetic, glamorous, and devastatingly beautiful, the quintessential A-List celebrity on the fast-track to super-stardom.
When the two meet on the set of 9th Precinct, Caid is instantly infatuated but settles for friendship, positive that Robyn is both unavailable and uninterested. Soon Caid sees that all is not as it appears, but can she take a chance and risk her heart when the outcome is so uncertain? 
More info 
Come talk to Tara and the rest of The Lesbian Review crew about these books and any other lesfic you've been reading lately at our Facebook group, The Lesbian Review Book Club. 
You can see all of our reviews, top 10 lists and author profiles on TheLesbianReview.com and don't forget to send your emails, questions and more to Tara@TheLesbianReview.com 
And if you're loving the podcast on The Lesbian Talk Show, be sure to check out our Facebook group, The Lesbian Talk Show Chat Group.