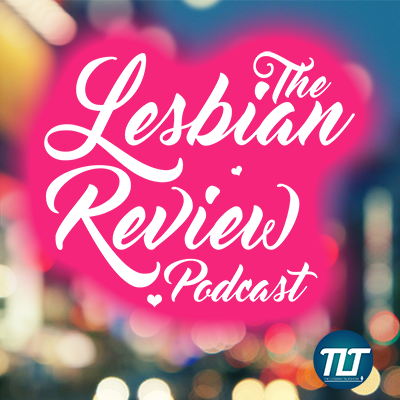 TLR's 55 Most ReRead Books
April's Selection
The Lesbian Review just release their list of 55 Most Reread books. Today we are talking to TLR Reviewer April and why she rereads these.
Above All Honor by Radclyffe
Publisher Bold Strokes Books
Audio Narrated by Abby Craden
Synopsis
The first in the Honor series, Above All, Honor introduces single-minded Secret Service Agent Cameron Roberts and the woman she is sworn to protect - Blair Powell, the daughter of the President of the United States. Cam's duty is her life - and the only thing that keeps her from self-destructing under the unbearable weight of her own deep personal tragedy. However, she hasn't counted on the fact that the beautiful, willful first daughter will do anything in her power to escape the watchful eyes of her protectors, including seducing the agent in charge. Both women struggle with long-hidden secrets and dark passions as they are forced to confront their growing attraction amidst the escalating danger drawing ever closer to Blair. From the dark shadows of rough trade bars in Greenwich Village to the elite galleries of Soho, each must balance duty with desire and, ultimately, choose between love and honor.
Get this book on Amazon
(All the Amazon links are affiliate links, we get a small commission when you use these links and it costs you nothing extra. We cannot see any information about you when you buy and the money we get goes towards supporting this business)
It Should Be A Crime by Carsen Taite
Publisher Bold Strokes Books
Audio Narrated by Lori Prince
Synopsis
Forbidden romance coupled with high-stakes courtroom drama.
Two women meet in an alley and fulfill their mutual desire with a night of passion, neither expecting more than the few lusty hours they shared. Weeks later, Morgan Bradley and Parker Casey meet again, but this time one is a law professor and the other her student.
A series of events lands them in the middle of a high-profile murder trial, but the twists and turns of the case are no match for the spiral of increasing attraction as they work side-by-side in the defense of justice.
Get this book on Amazon
Lethal Affairs by Kim Baldwin and Xenia Alexiou
Publisher Bold Strokes Books
Audio Narrated by Paige McKinney
Synopsis
Elite operative Domino is no stranger to peril and impossible situations. Trained all her life to be just as comfortable fighting terrorists as mixing with the gala crowd, she is proficient at playing any role necessary to accomplish her objective and believes the cause sanctifies the means. But her latest assignment to investigate journalist Hayley Ward will test more than her skills, ingenuity, and courage, because this time she faces the ultimate dilemma: a choice between loyalty and love.
Get this book on Amazon
The Devil Inside by Ali Vali
Publisher Bold Strokes Books
Audio Narrated by Hilarie Mukavitz
Synopsis
Brains, guts, and ruthless ambition should be enough for a woman to come out on top in any fight. Except when the battle is over love, all bets are off. Cain Casey was groomed from birth to take the reins of the Casey family enterprises, which just happens to be one of the major crime organizations in New Orleans. Surviving by never turning away from a fight and knowing how to win at all costs, Cain is as careful with her heart as she is with her business - until she meets Emma Verde. The farm girl from Wisconsin puts a hit out on Cain's heart and leads her down a dangerous road filled with great joy and devastating sorrow. The Devil Inside is the story of unexpected passion, a shattering betrayal, and the challenge of love put to the test. First in the Cain Casey Saga.
Get this book on Amazon
Weeping Walls by Gerri Hill
Publisher Bella Books & Tantor Audio
Audio Narrated by Abby Craden
Synopsis
An abandoned old house in a small town northeast of Houston is the site of a second murder, eerily similar to a supposed cold case of 14 years earlier. FBI Agents CJ Johnston and Paige Riley are dispatched to find the link between the two homicides.
The team, including Ice and Billy, find the case to be anything but cold. For CJ and Paige, juggling the investigation while trying to keep their love affair a secret proves to be as hard as uncovering long-buried clues.
Get this book on Amazon
Find April Online
Twitter https://twitter.com/angeladams26
April's favourite books on TLR https://www.thelesbianreview.com/category/book-review/highly-recommended-books/aprils-favourites/
About TLR
The Lesbian Review is a website dedicated to reviewing only books, movies and music that we enjoy. That way you are likely to find media that you enjoy too. We rely on advertisers, affiliate link purchases and Patrons to cover costs and keep growing. So if you do buy because of this podcast then please use our links.
You can also support us by become a Patron for as little as $1 a month.