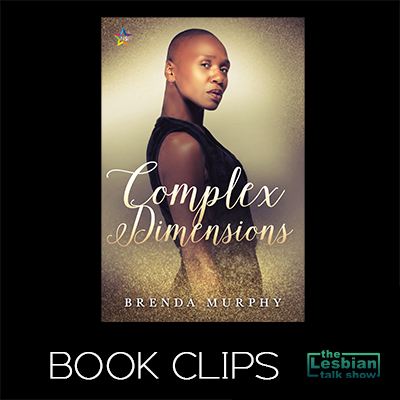 Complex Dimensions by Brenda Murphy
Book Clips 
Welcome to Book Clips, the mini podcast where authors and narrators give you a taste of a book with a short snippet. 
In this episode we hear a reading by the author from Complex Dimensions by Brenda Murphy
Synopsis 
Sick of living in her parent's basement and encountering her ex-girlfriend on a regular basis, former graduate student Veronica Fletcher signs on to manage the stable for Rowan House, Skye's exclusive brothel for women. After arriving at Rowan House Veronica's vow to remain celibate is tested when she meets Millie Reid. 
Sexy, sweet, and funny Millie is the woman of Veronica's dreams.  Or is she? When Millie's past threatens their future together, Veronica is faced with a choice she doesn't want to make. The butterfly effect has never been more personal. 
Get This Book On Amazon -> https://amzn.to/31JDn7I 
(link works for Amazon US, UK, Germany, and Canada) 
Get This Book On Amazon UK -> https://amzn.to/30Gb3Sj 
Love What We Do?
Become a Patron. You will get exclusive content and be helping us grow.
Brenda Murphy Online
Website:  http://brendalmurphy.com
Facebook: https://www.facebook.com/brenda.murphy.75
Twitter: https://twitter.com/BMurphySideshow 
Contact The Lesbian Talk Show
You can find all our Book Clips episodes here 
Authors
Want to feature your novel on Book Clips? Check out more here