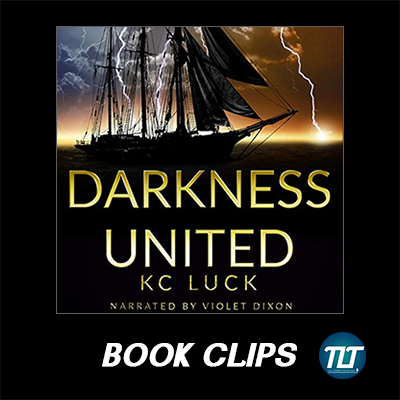 Darkness United by KC Luck
Book Clips 
Welcome to Book Clips, the mini podcast where authors and narrators give you a taste of a book with a short snippet. 
In this episode we hear the first chapter of the audiobook for Darkness United by KC Luck narrated by Violet Dixon. 
Synopsis 
If the lights go out forever, can love survive?
Twice now, Taylor, Jackie, Lexi, and Anna have faced the darkness brought on by a catastrophic solar storm. With the help of Sam, Laura, and a group of faithful friends, they have rebuilt their lives in a world without power. But when new threats arise, each must find a way to survive against the odds as well as continue to rely on each other.
The end of the world is only the beginning.
Get This Book On Amazon -> https://amzn.to/33CRlJ1
(link works for Amazon US, UK, Germany, and Canada) 
Get This Book On Amazon UK -> https://amzn.to/2Mn0lwd
Love What We Do?
Become a Patron. You will get exclusive content and be helping us grow. https://www.patreon.com/TheLesbianTalkShow
KC Luck Online
Website http://www.kc-luck.com
Facebook https://www.facebook.com/kc.luckauthor.92
Twitter https://twitter.com/kc_luck_author  
Amazon Author Page https://amzn.to/2OSkrzU 
Contact The Lesbian Talk Show
You can find all our Book Clips episodes here 
Authors
Want to feature your novel on Book Clips? Check out more here www.sheenalemosebersohn.com/book-clip/