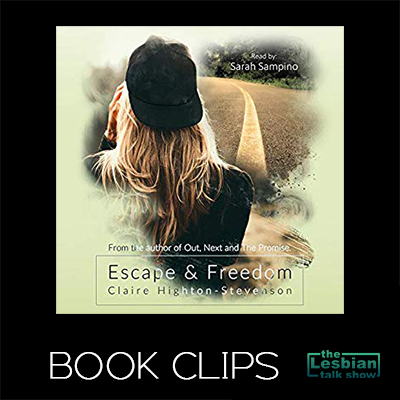 Escape & Freedom by Claire Highton-Stevenson
Book Clips 
Welcome to Book Clips, the mini podcast where authors and narrators give you a taste of a book with a short snippet. 
In this episode we hear the a clip from my audiobook, Escape & Freedom by Claire Highton-Stevenson narrated by Sarah Sampino. 
Synopsis
Two women escaping their own demons. One stuck in the past, the other a very real present. 
Lucy Owens' life was irrevocably changed in a matter of seconds. Life as she knew it was over in the blink of an eye. Moving away from all that she knew, Lucy now lives a solitary life in her cabin on the shores of Lake Tahoe. Filled with guilt and pain, she keeps herself to herself, and for years she manages to avoid immersing back into society.
Nicole Granger has three small children to worry about. Always looking over her shoulder, they arrive at the lake with very little to call their own. Haunted by years of physical abuse, she longs to belong again, to bring normality to her girls' lives for the first time. 
Both women are pulled towards one another in an attraction that could bring both of them their freedom.  -- 
Get This Book On Amazon -> https://amzn.to/31lDSEp
(link works for Amazon US, UK, Germany, and Canada) 
Get This Book On Amazon UK -> https://amzn.to/2Khwzbi
Love What We Do?
Become a Patron. You will get exclusive content and be helping us grow.
Claire Highton-Stevenson Online
Website: www.itsclastevofficial.co.uk
Facebook: https://www.facebook.com/ItsClaStevOfficial
Contact The Lesbian Talk Show
You can find all our Book Clips episodes here 
Authors
Want to feature your novel on Book Clips? Check out more here