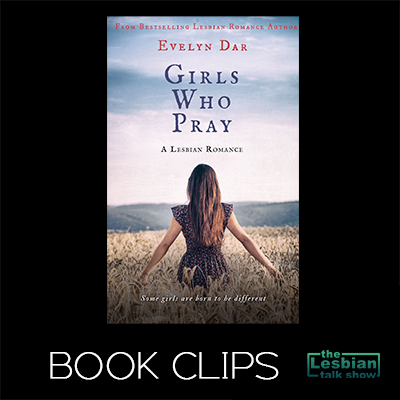 Girls Who Pray by Evelyn Dar
Book Clips 
Welcome to Book Clips, the mini podcast where authors and narrators give you a taste of a book with a short snippet. 
In this episode we hear the author doing a reading from Girls Who Pray by Evelyn Dar 
Synopsis 
New York Times bestselling author Claire Roberts is being sued by the Amish. 
Yep, those Amish. 

Claire's latest release, a tell-all memoir about growing up Amish, reveals startling truths and intimate details about a passionate, secret love affair between herself and another woman. Claire now stands accused of libel and finds herself locked in a legal battle against the very community she once called home.
Can Claire defend the truth of her words while still protecting the privacy of the woman she once loved? And perhaps still does?
Get This Book On Amazon -> https://amzn.to/2VpfoYV
(link works for Amazon US, UK, Germany, and Canada) 
Get This Book On Amazon UK -> https://amzn.to/2AQNDPR
Love What We Do?
Become a Patron. You will get exclusive content and be helping us grow.
Evelyn Dar Online
Website: https://evelyndar.com/
Facebook: https://www.facebook.com/evelyndarwrites/
Twitter:  https://twitter.com/evelyn_dar
Amazon Author Page https://amzn.to/358QEJ0
Contact The Lesbian Talk Show
You can find all our Book Clips episodes here 
Authors
Want to feature your novel on Book Clips? Check out more here