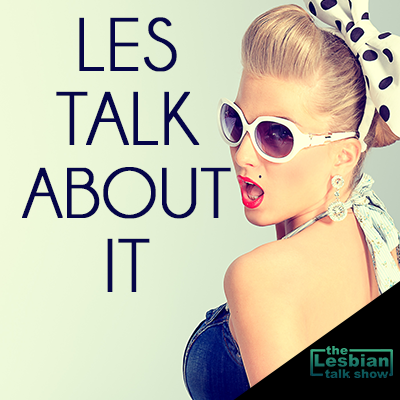 How To Find Your Soulmate
Les Talk About It Episode: 9 of 12 of the Relationship Season
Join Tamara and Sheena as they talk about How To Find Your Soulmate in this episode of Les Talk About It.
In this episode:
The problem with dating sites

What a study showed about compatibility in partners

The mathematical formula to help you find that elusive person to settle down with
Stay tuned for the bloopers at the end!
Study referenced here
Book we referenced
The Mathematics of Love by Hannah Fry
Available In Audiobook Yes, narrated by Hannah Fry
Synopsis
In this must-have for anyone who wants to better understand their love life, a mathematician pulls back the curtain and reveals the hidden patterns-from dating sites to divorce, sex to marriage-behind the rituals of love. .
The roller coaster of romance is hard to quantify; defining how lovers might feel from a set of simple equations is impossible. But that doesn't mean that mathematics isn't a crucial tool for understanding love. .
Love, like most things in life, is full of patterns. And mathematics is ultimately the study of patterns-from predicting the weather to the fluctuations of the stock market, the movement of planets or the growth of cities. These patterns twist and turn and warp and evolve just as the rituals of love do. .
In The Mathematics of Love, Dr. Hannah Fry takes the reader on a fascinating journey through the patterns that define our love lives, applying mathematical formulas to the most common yet complex questions pertaining to love: What's the chance of finding love? What's the probability that it will last? How do online dating algorithms work, exactly? Can game theory help us decide who to approach in a bar? At what point in your dating life should you settle down?
From evaluating the best strategies for online dating to defining the nebulous concept of beauty, Dr. Fry proves-with great insight, wit, and fun-that math is a surprisingly useful tool to negotiate the complicated, often baffling, sometimes infuriating, always interesting, mysteries of love.
Get this audiobook on Amazon (US, Germany and Canada) here https://amzn.to/2YZV4xQ
Get this audiobook Amazon UK here https://amzn.to/2KcgHqI
Les Talk About It Series: Relationships
Relationships are important for humans. We need them to survive, never mind thrive. In this series we delve into relationships and break down some statistics and realities because, let's face it, most us just muddle through and don't necessarily have the skillset to rally make a relationship work.
If you love what we do, 

consider becoming a Patron

- you get exclusive content and you help us grow
About The Hosts
Sheena comes from a media background and in 2014 she started The Lesbian Review, a website dedicated to reviewing the best lesbian books and movies. In 2016 A podcast channel seemed like a natural progression and so she started The Lesbian Talk Show. 
Sheena discovered lesbian fiction in her late teens and it helped her with her coming out process, something for which she will always be grateful. 
Tamara is a marketing professional and has branched out into design and photography. Her natural love for research and learning meant that she was the perfect podcast partner when Sheena wanted to start Les Talk About It. (Well, that and the fact that Tamara is married to Sheena.) 
You can find all of the Les Talk About It episodes here 
Contact Sheena And Tamara