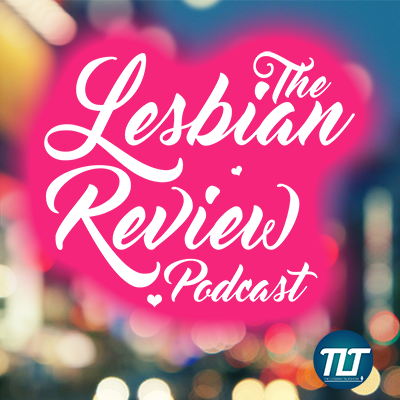 TLR's 55 Most ReRead Books
Kitty McIntosh's Selection
Sheena is joined by Kitty McIntosh to discuss the list that was released on TheLesbianReview.com - TLR's 55 Most Reread Books. In this episode Kitty talks about her selection of books.
The Way You Smile by Kiki Archer
Publisher Indie Author
Audio No
Synopsis
Real life doesn't play out like a movie. Electric connections mostly mean you've got static in your jumper. Camila Moore knows that; she's not daft. She has two teenage boys and bills to pay, plus the only man she's ever been with has traded her in for a gym bunny.
Returning to work's the answer, but when she finds herself in the wrong room, wrong place at the wrong time, the last thing she expects is to be promoted out of obscurity into the arms of Harriet Imogen Pearson, media darling, hotshot entrepreneur and notorious lesbian playgirl.
Camila can't believe it; she's an ordinary woman, nothing special – in her view – so what's Harriet's motivation? What's her end game?
Are Camila's feelings just infatuation or is it real life love?
Kiki Archer is the mistress of chick-lit romance for women of all ages and inclinations.
Get this book on Amazon
US, Canada and Germany - https://amzn.to/2YGPQbI
(All the Amazon links are affiliate links, we get a small commission when you use these links and it costs you nothing extra. We cannot see any information about you when you buy and the money we get goes towards supporting this business)
Courting The Countess by Jenny Frame
Publisher Bold Strokes Books
Audio Narrated by Nicola Victoria Vincent
Synopsis
Professor of Archeology Henrietta "Harry" Knight becomes Countess of Axedale upon her father's death and takes a sabbatical from Cambridge University to begin refurbishing the long-neglected and run-down Axedale Hall. The child of a loveless marriage, witness to her father's infidelities and her mother's pain, Harry has no intention of ever falling in love.
Annie Brannigan is a survivor, remaining positive through hardships. As an agency housekeeper, she moves from post to post with her daughter Riley, taking care of people who have everything she will never have. Annie's greatest wish is to find her happy ever after, but she fears this dream will never come true.
Can love restore the countess's heart and the crumbling Axedale Hall, or will the foundations of love turn to dust at the first challenge?
Get this book on Amazon
US, Canada and Germany - https://amzn.to/34baly0
Find Kitty Author Online
Twitter https://twitter.com/KittyKatAuthor
Facebook https://www.facebook.com/kitty.author.3
Kitty's Blog https://kittymcintosh.home.blog/
Karen's favourite books on TLR https://www.thelesbianreview.com/category/book-review/highly-recommended-books/kittys-favourites/
Check out our full list of TLR rereads here https://www.thelesbianreview.com/55-most-reread-books/
About TLR
The Lesbian Review is a website dedicated to reviewing only books movies and music that we enjoy. That way you are likely to find media that you enjoy too. We rely on advertisers, affiliate link purchases and Patrons to cover costs and keep growing. So if you do buy because of this podcast then please use our links.
You can also support us by becoming a Patron for as little as $1 a month - https://www.patreon.com/TheLesbianReview