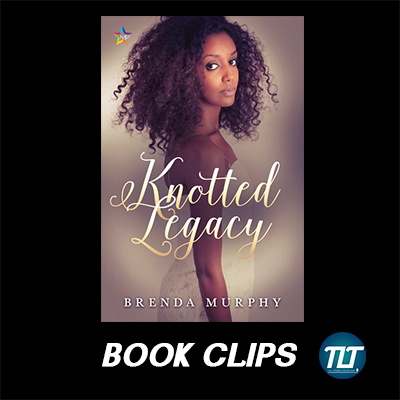 Knotted Legacy by Brenda Murphy
Book Clips 
Welcome to Book Clips, the mini podcast where authors and narrators give you a taste of a book with a short snippet. 
In this episode we hear an excerpt from Knotted Legacy by Brenda Murphy.
Synopsis 
Martha McLeod, Head Mistress of Rowan House, Skye's most exclusive pleasure house, is heartbroken.
Frustrated and lonely after a bitter split with her lover, she departs Rowan House for Lake Como, Italy to seek solace at the feet of Madam Givernay, keeper of Martha's deepest secret. Lake Como and Madam's attention is the perfect balm for Martha's broken heart, until she meets Mistress Lucia Coruso.
Captivated by Lucia's regal elegance and cool demeanor, Martha is torn between her desire for Lucia and the fear her secret will be revealed. When an extortionist threatens to destroy Rowan House, Martha and Lucia must join forces to save it.
Get This Book On Amazon -> https://amzn.to/31YXJcw 
(link works for Amazon US, UK, Germany, and Canada) 
Get This Book On Amazon UK -> https://amzn.to/2q5A6Sc
Love What We Do?
Become a Patron. You will get exclusive content and be helping us grow. https://www.patreon.com/TheLesbianTalkShow
Check out our review of this book on The Lesbian Review https://www.thelesbianreview.com/knotted-legacy-brenda-murphy/
Brenda Murphy Online
Website: http://brendalmurphy.com
Facebook: https://www.facebook.com/brenda.murphy.75
Twitter:  https://twitter.com/BMurphySideshow
Contact The Lesbian Talk Show
You can find all our Book Clips episodes here 
Authors
Want to feature your novel on Book Clips? Check out more here www.sheenalemosebersohn.com/book-clip/