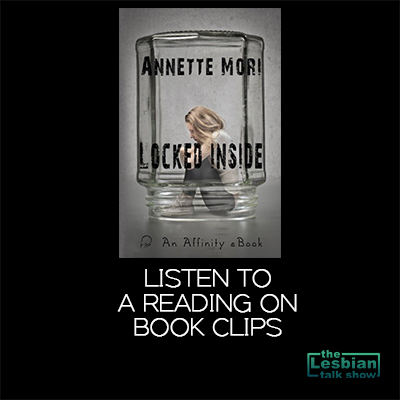 Locked Inside by Annette Mori
Book Clips 
Welcome to Book Clips, the mini podcast where authors and narrators give you a taste of a book with a short snippet. 
In this episode we hear a reading from Locked Inside by Annette Mori
Synopsis 
How much does the power of love matter to someone who has overcome obstacles greater than most people face in a lifetime? Carly, a beautiful and vivacious young woman, sees something in the semi-comatose Belinda and they form an unusual bond.
Can Carly help Belinda break free from her emotional prison?
Will Belinda's fears allow their relationship to evolve into something deeper?
Find out in this wonderfully evocative romance that is sure to touch your heart.
Get This Book On Amazon -> https://amzn.to/2z0ylr2
(link works for Amazon US, UK, Germany and Canada) 
Love What We Do?
Become a Patron. You will get exclusive content and be helping us grow.
Check out our review of this book on The Lesbian Review https://www.thelesbianreview.com/locked-inside-annette-mori/
Annette Mori Online
Website: https://annettemoriauthor.com/
Facebook: https://www.facebook.com/profile.php?id=100006737777368
Twitter: https://twitter.com/annettemori0859
Contact The Lesbian Talk Show
You can find all our Book Clips episodes here 
Authors
Want to feature your novel on Book Clips? Check out more here