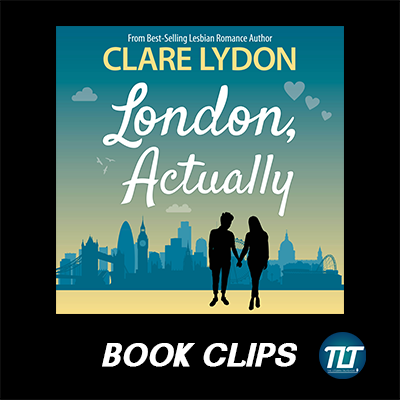 London, Actually by Clare Lydon
Book Clips 
Welcome to Book Clips, the mini podcast where authors and narrators give you a taste of a book with a short snippet. 
In this episode we hear the first chapter of the audiobook for London, Actually by Clare Lydon narrated by Lucy Price-Lewis
Synopsis 
Rules Are Made To Be Broken…
Two years after her marriage implodes, event-planner Cleo Nightingale is ready to get back in the dating game. However, she has one key rule: no younger women. How hard can it be?
Fresh out of uni, Becca Cramer is single and ready to embrace her new career. She's not looking for a relationship, but then fate steps in and introduces her to Cleo.
Mix in two weddings & a festival, a jilted brother and a pregnant best friend, and you've got all the ingredients for a hilarious page-turner featuring the unlikely love-match of the year!
Book five in the London Romance series features favourite characters from previous novels, and is another uplifting, sparky romantic comedy from best-selling author Clare Lydon.
Get This Book On Amazon -> https://amzn.to/2Bd9ZLz
(link works for Amazon US, UK, Germany, and Canada) 
Get This Book On Amazon UK -> https://amzn.to/33Adho7
Love What We Do?
Become a Patron. You will get exclusive content and be helping us grow.
Clare Lydon Online
Website https://www.clarelydon.co.uk/
Facebook https://www.facebook.com/clare.lydon/
Twitter https://twitter.com/clarelydon
Amazon Author Profile https://amzn.to/2ISfAed 
Contact The Lesbian Talk Show
You can find all our Book Clips episodes here 
Authors
Want to feature your novel on Book Clips? Check out more here