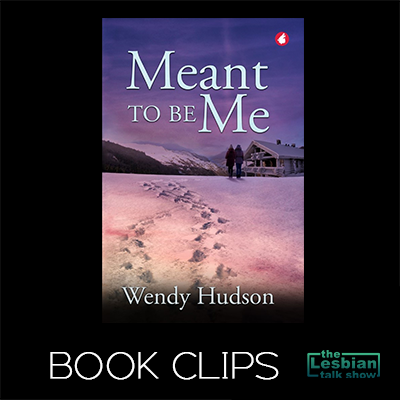 Meant To Be Me by Wendy Hudson
Book Clips 
Welcome to Book Clips, the mini podcast where authors and narrators give you a taste of a book with a short snippet. 
In this episode we hear a reading by the author from Meant To Be Me by Wendy Hudson.
Synopsis 
Trying to find "The One" is never easy and engineer Darcy Harris is finding it tougher than most. It doesn't help she's also dealing with a shadowy stalker trying to make trouble for her. But Darcy's determined not to let anyone ruin her life.
Her loyal best friend and boss, Anja Olsen, is stuck in a strange conundrum, forced to question who she has become and who she wants to be.
Meanwhile, stranger Eilidh Grey's first instinct is to run fearlessly toward chaos and love. But this time she's on a collision course with fate.
A chance meeting on a snowy bridge in Inverness, Scotland, binds all three women together, creating an unexpected, tangled, love triangle. What happens when it all unravels?
A compelling, slow-burning, romantic suspense that will keep you guessing right to the end.
Get This Book On Amazon -> https://amzn.to/2KK5VXp
(link works for Amazon US, UK, Germany, and Canada) 
Get This Book On Amazon UK -> https://amzn.to/2MfNnkX
Love What We Do?
Become a Patron. You will get exclusive content and be helping us grow.
Check out our review of this book on The Lesbian Review https://www.thelesbianreview.com/meant-to-be-me-wendy-hudson/
Wendy Hudson Online
Website: https://www.wendyhudsonauthor.com/
Facebook: https://www.facebook.com/wendy.hudson.319
Twitter: https://twitter.com/whudsonauthor
Contact The Lesbian Talk Show
You can find all our Book Clips episodes here 
Authors
Want to feature your novel on Book Clips? Check out more here