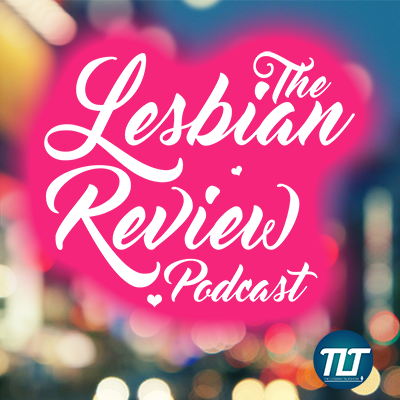 TLR's 55 Most Reread Books
Miranda's Selection
Sheena is joined by Miranda to discuss the list that was released on TheLesbianReview.com - TLR's 55 Most Reread Books. In this episode Miranda talks about her selection of books.
Strawberry Summer by Melissa Brayden
Publisher Bold Strokes Books
Audio Narrated by Paige McKinney
Synopsis
Just because you're through with your past, doesn't mean it's through with you.
Margaret Beringer didn't have an easy adolescence. She hated her name, was less than popular in school, and was always cast aside as a "farm kid." However, with the arrival of Courtney Carrington, Margaret's youth sparked into color. Courtney was smart, beautiful, and put together - everything Margaret wasn't. Who would have imagined that they'd fit together so perfectly?
But first loves can scar.
Margaret hasn't seen Courtney in years and that's for the best. But when Courtney loses her father and returns to Tanner Peak to take control of the family store, Margaret comes face-to-face with her past and the woman she's tried desperately to forget. The fact that Courtney has grown up more beautiful than ever certainly doesn't help matters.
A small town romance.
Get this book on Amazon
US, Canada and Germany - https://amzn.to/34VbI5v
(All the Amazon links are affiliate links, we get a small commission when you use these links and it costs you nothing extra. We cannot see any information about you when you buy and the money we get goes towards supporting this business)
The Goodmans by Clare Ashton
Publisher Breezy Tree Press
Audio No
Synopsis
The lovely doctor Abby Hart lives in her dream cottage in the quintessential English border town of Ludbury, home to the Goodmans.
Maggie Goodman, all fire and passion, is like another mother to her, amiable Richard a rock and 60s-child Celia is the grandmother she never had.
But Abby has a secret. Best friend Jude Goodman is the love of her life, and very, very straight. Even if Jude had ever given a woman a second glance, there'd also be the small problem of Maggie – she would definitely not approve.
But secrets have a habit of sneaking out, and Abby's not the only one with something to hide. Life is just about to get very interesting for the Goodmans.
Things are not what they used to be, but could they be even better?
Get this book on Amazon
US, Canada and Germany - https://amzn.to/2DFf943
Poppy Jenkins by Clare Ashton
Publisher Breezy Tree Press
Audio No
Synopsis
Two old friends, one hot summer, a whole load of confusion.
Poppy Jenkins makes everyone smile. She's the heart of Wells, a beautiful village in mid-Wales, leaving light and laughter in her wake. She has a doting family, an errant dog and a little sister with a nose for mischief. But she's the only gay in the village and it's a long time since she kissed a girl: the chance of romance in sleepy Wells is rarer than a barking sheep.
If she doesn't think too hard, life is cosy, until a smart sports car barrels into town with the last woman Poppy wants to see behind the wheel. Beautiful Rosalyn Thorn was once Poppy's high school BFF even though she was trouble. Then one day she abandoned Wells and Poppy without explanation. Now the highflier is back and bound to cause fresh havoc in the village and with Poppy's heart; folk are not happy.
Wells needs to wake up to the 21st century and Rosalyn can help, but old prejudices die hard. If they can be friends it could be the chance to make everyone's happy ever after. Couldn't it?
Get this book on Amazon
US, Canada and Germany - https://amzn.to/2R99PMT
Find Miranda Online
Twitter https://twitter.com/MirandaLReads
About TLR
The Lesbian Review is a website dedicated to reviewing only books movies and music that we enjoy. That way you are likely to find media that you enjoy too. We rely on advertisers, affiliate link purchases and Patrons to cover costs and keep growing. So if you do buy because of this podcast then please use our links.
You can also support us by become a Patron for as little as $1 a month. https://www.patreon.com/TheLesbianReview