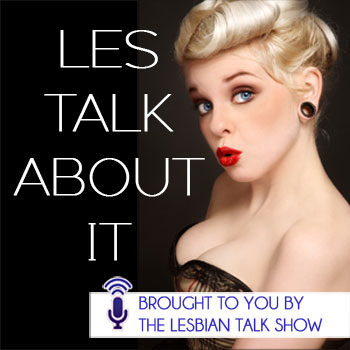 Do I Need To Call Myself A Lesbian?  
Les Talk About It  
In this episode of Les Talk About it Sheena and Tamara are answering the listener question - Do I have to use the label lesbian and if I don't, will it hurt people?
In this episode we look at: 
why humans use labels 
what it means to be a lesbian
why labels are important
the terms queer vs lesbian
Help Us Grow
You can become a patron and help us grow. Traditionally a patron was someone who supported the arts and in return got some exclusive things from the artist. With the rise of independent artists, patronage has seen a rise in popularity again. So if you enjoy the show then consider becoming a patron and donating a small monthly amount - you can find more info here https://www.patreon.com/TheLesbianTalkShow 
ps - patrons get some special benefits
More Info
Sheena is the founder of The Lesbian Talk Show podcast channel and The Lesbian Review. Tamara is super smart and loves researching and together this married couple are known to get slightly off topic and laugh a lot.
Send your questions and comments to Podcast@TheLesbianTalkShow.com or visit www.TheLesbianTalkShow.com for more info about this and our other podcasts.