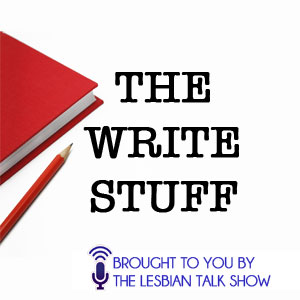 In this episode of The Write Stuff Sheena and Tamara chat discuss NaNoWriMo tips for new participants. 
What is NaNoWriMo? 
NaNoWriMo stands for national novel writing month. It was started as an intuitive to help writers for from zero to 50,000 words in the course of a single month. This project has been so successful that it is now a global initiative with people from countries all over the world participating.  
Tips to help you get the most from NaNoWriMo and help you win: 
Join NaNoWriMo now 
Plan your novel 
Write every day 
Get your first week started by writing more than the required amount to give yourself breathing room 
Join your region 
Make sure you keep track of your progress 
Go to the events 
Don't edit as you write because you don't want a sad balloon  
Links 
Our favourtie writing books 
5000 Words Per Hour by Chris Fox 
The fastest way to succeed as an author is to write more books. How do you do that with a day job, family, school, or all your other time commitments? The secret is efficiency. 5,000 Words Per Hour will help you maximize your writing time by building effective habits that both measure and increase your writing speed. 
Create an effective writing habit. Track and improve your WPH. Stop the endless editing and tinkering so you can finish your draft. Use voice dictation software to dramatically increase words per hour. It's time to shift your writing into high gear. 
Get it on Amazon (works for US, UK and CA) 
Write To Market by Chris Fox 
Many authors write then market. Successful authors write to market. 
Have you written a book that just isn't selling? Would you like to write a book that readers eagerly devour? 
Many authors write,then market. Successful authors write to market. They start by figuring out how to give readers what they want, and that process begins before writing word one of your novel. 
This book will teach you to analyze your favorite genre to discover what readers are buying, to mine reviews for reader expectations, and to nail the tropes your readers subconsciously crave. 
Don't leave the success of your novel up to chance. Deliver the kind of book that will have your fans hounding you for the next one. 
Get it on Amazon (works for US, UK and CA)