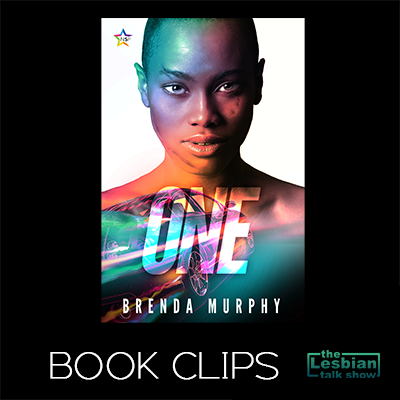 One by Brenda Murphy
Book Clips 
Welcome to Book Clips, the mini podcast where authors and narrators give you a taste of a book with a short snippet. 
In this episode we hear a reading by the author from One by Brenda Murphy
Synopsis 
Fast cars, motorcycles, and one-night stands have been Mac's life since she left the military. Bitter over a lost love and never one to gamble, she ends potential relationships with surgical precision to avoid another heartache. After her flight to Italy is delayed by a wicked storm, she intervenes when a drunk passenger threatens the desk agent.  Impressed with her courage, fellow passenger Lana Baroni offers to buy her a drink. One coffee and an upgrade later, they spend the fight to Italy talking cars and racing. When a sightseeing date with Lana turns into an afternoon tryst, Mac has to choose: hit the brakes or roll the throttle and risk everything to win Lana's love.
Get This Book On Amazon -> https://amzn.to/2KwK3Qd
(link works for Amazon US, UK, Germany, and Canada) 
Get This Book On Amazon UK -> https://amzn.to/31DExRC
Love What We Do?
Become a Patron. You will get exclusive content and be helping us grow.
Check out our review of this book on The Lesbian Review here https://www.thelesbianreview.com/one-brenda-murphy/
Brenda Murphy Online
Website: https://www.brendalmurphy.com/
Facebook: https://www.facebook.com/brenda.murphy.75
Twitter:  https://twitter.com/BMurphySideshow
Contact The Lesbian Talk Show
You can find all our Book Clips episodes here 
Authors
Want to feature your novel on Book Clips? Check out more here