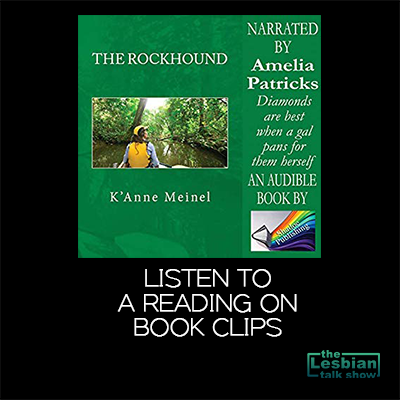 Rockhound by K'Anne Meinel
Book Clips 
Welcome to Book Clips, the mini podcast where authors and narrators give you a taste of a book with a short snippet. 
In this episode we hear the first chapter of the audiobook for Rockhound by K'Anne Meinel narrated by Amelia Patricks
Synopsis 
Diamonds are a girl's best friend, especially if she gets them herself!  
Sam is a unique woman. She goes after what she wants in life, wherever it may take her. This time it takes her to Southeast Asia to pan for diamonds in the islands. It's dirty, hot, and dangerous. Her trip is worth it, though, as she finds what she came for. Finding a woman who is intrigued by her, the adventure, and more is just a bonus. Felicia goes along on another trip; could it be fatal for both of them to go deep in the jungle to search for these elusive stones?
Get This Book On Amazon here -> https://amzn.to/2QBlR34 
(link works for Amazon US, UK, Germany, Italy and Canada) 
Love What We Do?
Become a Patron. You will get exclusive content and be helping us grow.
K'Anne Meinel's Website: https://www.kannemeinel.com/index.html
Contact The Lesbian Talk Show
You can find all our Book Clips episodes here 
Authors
Want to feature your novel on Book Clips? Check out more here