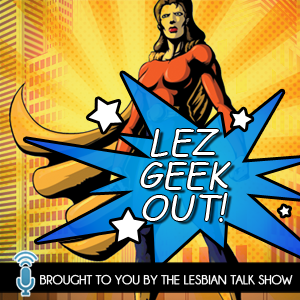 Episode 38: Thor: Ragnarok 
Andi and Lise watched (okay, re-watched because they dig this movie) Thor: Ragnarok (2017), part of the Marvel Universe movie, which means it's a giant bucket of special effects, awesome cinematography, and epic battle scenes. But what this Thor movie brought – and something Andi and Lise totally enjoyed – was a slightly comedic turn amidst the dark subject matter, and we get to see a lighter side of Thor even as he struggles to get back to Asgard before the prophecy of Ragnarök comes to pass in which Asgard is destroyed. 
Particular favorites in this film include Cate Blanchett's amazing turn as Hela, Goddess of Death (seriously, we could watch Blanchett write a grocery list and be enthralled, but her turn as a villain is awesome!); Tessa Thompson as "Scrapper 142"—a Valkyrie, also from Asgard (more movies with her, please); director Taika Waititi voicing Korg, a being made of rocks who is the world's nicest slacker revolutionary; and Jeff Goldblum as an earnest and "fun-uncle-ish" despot on Sakaar, a planet made of trash.