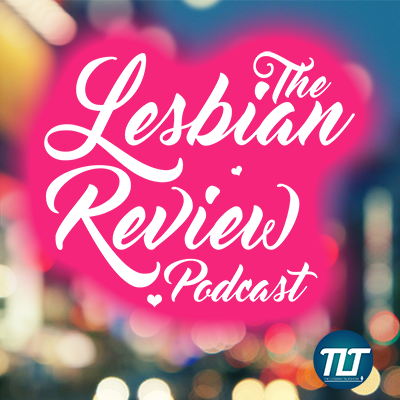 TLR's 55 Most ReRead Books
Michelle's Selection
Sheena is joined by Michelle to talk about her selection of the 55 most reread books list released on TheLesbianReview.com
The Exile And The Sorcerer by Jane Fletcher
Publisher Bold Strokes Books
Audio No
Synopsis
The quest for the stolen chalice is a sham - her family's excuse to get rid of Tevi. Exiled in a dangerous and confusing world filled with monsters, bandits, and sorcerers, Tevi battles demons within and without as she searches for her place in the strange new world. Jemeryl has her future planned out - a future that will involve minimal contact with ordinary folk who do not understand sorcerers. Her ambition is to lead a solitary life within the Coven and to devote herself to the study of magic. It is all very straightforward - until she meets Tevi. Two unlikely allies join forces to defeat an insidious evil and on the journey find one another.
Get this book on Amazon
US, Canda and Germany - https://amzn.to/2rgf5Fm
(All the Amazon links are affiliate links, we get a small commission when you use these links and it costs you nothing extra. We cannot see any information about you when you buy and the money we get goes towards supporting this business)
The Three by Meghan O'Brien
Publisher Bold Strokes Books
Audio No
Synopsis
A daring, provocative exploration of love and sexuality…
Two lovers, Elin and Kael, struggle to survive in a post-apocalyptic world where disease, lawless marauders, and fanatics threaten their existence. When the two befriend Anna, another survivor, the fabric of their lives and the family they have made shifts in ways that challenge each woman to redefine the boundaries of love and friendship. For in order to prevail, the two must become...The Three, and ultimately Anna and Kael must find a way to save the woman they both love.
Get this book on Amazon
US, Canda and Germany - https://amzn.to/2RovEJQ
The Sting Of Victory by SD Simper
Publisher Indie Author
Audio No
Synopsis
"When faced with monstrosity, become the greater monster. The sting of victory will fade with time."
When Flowridia, a witch granted power by an unknown demon, deceives an alluring foreign diplomat, she is promoted to a position of power to conceal her falsehood. Thrust into a world of politics and murderous ambition, she has her gentle heart and her Familiar to guide her – along with a drunk Celestial with a penchant for illusion.
Meanwhile, Lady Ayla Darkleaf, Grand Diplomat of Nox'Kartha, smiles with predatory charm and wields her blades with a dancer's grace. Flowridia falls into a toxic love affair, one she knows will end in heartbreak. But as Ayla's legacy as a vampiric creature unfolds, Flowridia begins to see the broken woman behind the monster.
When a foreign emperor dies at the hands of a mysterious interloper, one who seeks to collect the greatest sources of power in the realms, Flowridia's kingdom is charged to stop him. But Flowridia's devotion becomes torn between duty to her own and the woman whose claws grip her heart.
In the ensuing clash of Gods, Flowridia must choose her loyalties with care – the fates of kingdoms lies in her hands.
Get this book on Amazon
US, Canda and Germany - https://amzn.to/34SM3KA
Ardulum First Don by JS Fields
Publisher NineStar Press
Audio Narrated by Lynn Norris
Synopsis
Ardulum. The planet that vanishes. The planet that sleeps. 
Neek makes a living piloting the dilapidated tramp transport Mercy's Pledge and smuggling questionable goods across systems blessed with peace and prosperity. She gets by - but only just. In her dreams, she is still haunted by thoughts of Ardulum, the traveling planet that long ago visited her homeworld. The Ardulans brought with them agriculture, art, interstellar technology...and then disappeared without a trace, leaving Neek's people to worship them as gods. 
Neek does not believe - and has paid dearly for it with an exile from her home for her heretical views. Yet when the crew stumbles into an armed confrontation between the sheriffs of the Charted Systems and an unknown species, fate deals Neek an unexpected hand in the form of a slave girl - a child whose ability to telepathically manipulate cellulose is reminiscent of that of an Ardulan god. Forced to reconcile her beliefs, Neek chooses to protect her, but is the child the key to her salvation, or will she lead them all to their deaths?
Get this book on Amazon
US, Canda and Germany - https://amzn.to/2risDjx
Shell Game by Benny Lawrence
Publisher Bedazzled Ink
Audio No
Synopsis
Life in a remote fishing village in the middle of a civil war is neither safe nor inspiring. So, when an opportunity comes along for village girl Lynn to be kidnapped and enslaved by Darren, a ruthless pirate queen, she takes full advantage of it. But Darren is neither as ruthless nor as piratical as she appears at first glance--and Lynn's not exactly what she seems to be, either. In between encounters with old girlfriends, a slow death involving marmalade, and bounty hunters with no sense of humor, Lynn and her new mistress attempt to work out exactly what they are to each other--and who's in charge.
Get this book on Amazon
US, Canda and Germany - https://amzn.to/36btqBX
Find Michelle Online
Twitter https://twitter.com/soolieskiller
Facebook https://www.facebook.com/michelle.l.blakey
Michelle's favourite books on TLR https://www.thelesbianreview.com/category/book-review/highly-recommended-books/michelles-favourites/ 
Find the full list of TLR's 55 Most Reread Books here
About TLR
The Lesbian Review is a website dedicated to reviewing only books movies and music that we enjoy. That way you are likely to find media that you enjoy too. We rely on advertisers, affiliate link purchases and Patrons to cover costs and keep growing. So if you do buy because of this podcast then please use our links.
You can also support us by become a Patron for as little as $1 a month.