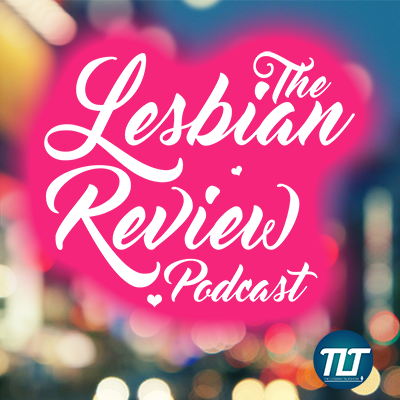 Two Excellent Historical Novels 
Heather's Rereads List for TLR's 55 Rereads
Sheena is joined by Heather Rose Jones to discuss the list that was released on TheLesbianReview.com - TLR's 55 Most Reread Books. In this episode Heather talks about her selection of books.
The Covert Captain by Jeannelle M Ferreira
Publisher Indie Author
Audio Narrated by Violet Dixon
Synopsis
Nathaniel Fleming, veteran of Waterloo, falls in love with his Major's spinster sister, Harriet. But Nathaniel is not what he seems, and before the wedding, the truth will out...
Eleanor Charlotte Fleming, forgotten daughter of a minor baronet, stakes her life on a deception and makes her name—if not her fortune—on the battlefield.
Her war at an end, she returns to England as Captain Nathaniel Fleming and wants nothing more than peace, quiet, and the company of horses. Instead, Captain Fleming meets Harriet. Harriet has averted the calamity of matrimony for a decade, cares little for the cut of her gowns, and is really rather clever. Falling in love is not a turn of the cards either of them expected.
Harriet accepts Captain Fleming, but will she accept Eleanor? Along the way, there are ballrooms, stillrooms, mollyhouses, society intrigue, and sundering circumstance.
Get this book on Amazon
US, Canada and Germany - https://amzn.to/2LXwObU
(All the Amazon links are affiliate links, we get a small commission when you use these links and it costs you nothing extra. We cannot see any information about you when you buy and the money we get goes towards supporting this business)
That Could Be Enough by Alyssa Cole
Publisher Audible
Audio Narrated by Karen Chilton
Synopsis
Mercy Alston knows the best thing to do with pesky feelings like "love" and "hope": avoid them at all costs. Serving as a maid to Eliza Hamilton, and an assistant in the woman's stubborn desire to preserve her late husband's legacy, has driven that point home for Mercy - as did her own previous heartbreaks.  
When Andromeda Stiel shows up at Hamilton Grange for an interview in her grandfather's stead, Mercy's resolution to live a quiet, pain-free life is tested by the beautiful, flirtatious, and entirely overwhelming dressmaker.  
Andromeda has staid Mercy reconsidering her worldview, but neither is prepared for love - or for what happens when it's not enough.  
This is an angsty but fluffy F/F novella with a happy ending for both of our intrepid heroines. 
Get this book on Amazon
US, Canada and Germany - https://amzn.to/34ifa8P
You can find the full list of 55 rereads here
https://www.thelesbianreview.com/55-most-reread-books/
We also talk about
A Little Princess by Frances Hodgson Burnett
Publisher Brilliance Audio
Audio Narrated by Justine Eyre
Synopsis
Sara Crewe, a pupil at Miss Minchin's London school, is left in poverty when her father dies, but is later rescued by a mysterious benefactor…
Get this book on Amazon
US, Canada, Germany and Italy - https://amzn.to/2RIWPPy
Find Heather Online
Website https://www.alpennia.com/
Twitter https://twitter.com/heatherosejones
Facebook https://www.facebook.com/Heather-Rose-Jones-490950014312292/
Heather's favourite books on TLR https://www.thelesbianreview.com/category/book-review/highly-recommended-books/heathers-favourites/
Find Heather's Podcast here https://thelesbiantalkshow.podbean.com/category/lesbian-historic-motif-project/
About TLR
The Lesbian Review is a website dedicated to reviewing only books movies and music that we enjoy. That way you are likely to find media that you enjoy too. We rely on advertisers, affiliate link purchases and Patrons to cover costs and keep growing. So if you do buy because of this podcast then please use our links.
You can also support us by becoming a Patron for as little as $1 a month - https://www.patreon.com/TheLesbianReview