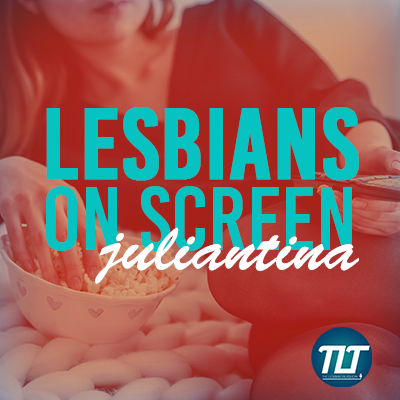 Val's Father Finds Out
Lesbians On Screen
Season 1 Episode 9
Today we are talking about Juliantina, a lesbian couple featured in the show Amar A Muerte - A Mexican soap opera and they fast gained global popularity.
We look at:
Jules wants to put the breaks on

Using the word Normal a lot to describe their relationship and the importance of using the world Normal

How their intimacy becomes a forcing function of other people discovering their relationship

The merits of single season shows vs ongoing shows

"My daughter is not homosexual, she has had boyfriends" - an overused trope or a needed way to open the conversation about being gay and how it's not a single experience fits all scenario

Val becomes the girl lying on her bed thinking about her love interest

The use of flashbacks and why it works

Jules gets a message from Sergio asking if she wants to hang out

Guille asks Val about what's making her so happy
About the hosts
Sheena
Sheena has an honours degree in film and a passion for watching movies that started in her early teens. She is never far from her kindle or her netflix and is a super fan of content that specifically features lesbians or women loving women couples.
Monica McCallan
Monica McCallan was an enthusiastic fan of romance novels before she began writing them. Her first novel, Better than a Dream, was released in late December, 2017, and she's already hard at work on her second novel.
She lives with her partner and two tiny dogs, cannot parallel park to save her life, enjoys playing pool a few times a week, and has enjoyed every second of the craft beer explosion these last few years.
Links to Monica's Lists of Juliantina stuff
https://medium.com/morning-boo/the-evolution-of-obsesi%C3%B3n-how-a-mexican-telenovela-is-taking-over-the-lesbian-world-bd75527c7e66
https://medium.com/morning-boo/part-ii-of-the-evolution-of-obsesi%C3%B3n-the-fantastic-world-of-the-juliantina-fandom-c815b664ffe2
Find Monica Online
Website https://www.monicamccallan.com/
Twitter https://twitter.com/monicamccallan
Facebook https://www.facebook.com/MonicaMcCallan