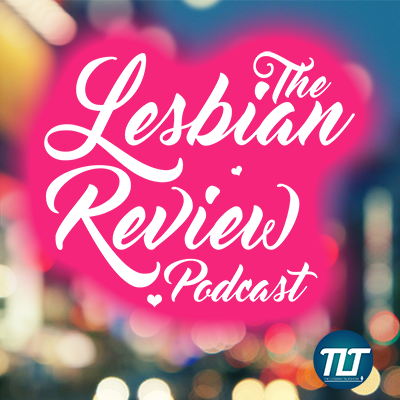 Sheena is joined by reviewer Valden Bush to chat about her selection of rereads that appeared on TLR's 55 most reread list.
Fated Love by Radclyffe
Publisher Bold Strokes Books
Audio Narrated by Abby Craden
Synopsis
What do you do when your carefully planned life takes a wrong turn into hell? When Quinn Maguire, a dashing young trauma surgeon, unaccountably accepts a position as an ER physician, her new boss, Honor Blake, suspects that Quinn is hiding a dark secret. While the two declare an uneasy truce in an effort to work together, both struggle with mutual, and unexpected, attraction.
Honor, however, has more than one reason to resist her growing feelings for the attractive newcomer - not the least of which is that her heart belongs to the woman whose wedding ring she wears. Amidst the chaos and drama of a busy emergency room, Quinn and Honor must contend not only with the fragile nature of life, but also with the mysteries of the heart and the irresistible forces of fate.
Get this book on Amazon
US, Canada and Germany -  https://amzn.to/2XPhP8u
(All the Amazon links are affiliate links, we get a small commission when you use these links and it costs you nothing extra. We cannot see any information about you when you buy and the money we get goes towards supporting this business)
Protector of the Realm by Gun Brooke
Publisher Bold Strokes Books
Audio Narrated by Hilarie Mukavitz
Synopsis
Book One: Supreme ConstellationsWith the fate of entire civilizations at risk, the galactic battleground makes for unusual alliances and unexpected passions as two women from very different worlds join forces. When Commodore Rae Jacelon of the Gamma VI space station apprehends the alluring but decidedly dangerous Kellen O'Dal, it is the start of a breathtaking love story, as well as a dangerous rescue mission. A space adventure filled with suspense and a daring intergalactic romance.
Get this book on Amazon
US, Canada and Germany - https://amzn.to/2OmvX66
Beowulf for Cretins Ann McMan
Publisher Bywater Books
Audio Narrated by Christine Williams
Synopsis
English professor and aspiring novelist Grace Warner spends her days teaching four sections of Beowulf for Cretins to bored and disinterested students at one of New England's "hidden ivy" colleges. Not long after she is dumped by her longtime girlfriend, Grace meets the engaging and mysterious Abbie on a cross-country flight. Sparks fly on and off the plane as the two strangers give in to one night of reckless passion with no strings attached and no contact information exchanged.  
Back home at St. Albans, the college rocks Grace's world when it announces the appointment of a new president, the first woman in its 165-year history. Cue Abbie - and cue Grace's collision course with a neurotic dog named Grendel, a fractious rival for tenure, and a woman called Ochre, in what very well might be Grace's last real shot at happiness.  
This full-length novel reimagines and expands on the short story "Falling from Grace", which was originally published in the award-winning story collection Sidecar, by Ann McMan.
Get this book on Amazon
US, Canada and Germany - https://amzn.to/34p6E9b
Goldenseal Gill McKnight (Garoul series)
Publisher Bold Strokes Books
Audio Narrated by Melissa Sternenberg
Synopsis
When Amy Fortune returns to her childhood home, she discovers something sinister in the air—but is former lover Leone Garoul stalking her or protecting her? Amy Fortune and Leone Garoul were teenage lovers. Now, years later, Amy returns to Little Dip, the Garoul home valley to help her aunt finish a botanical project. Except Little Dip is no longer the happy place of Amy's childhood memories. There's something sinister in the woods. And why hasn't Leone moved on? Why does she still dog Amy's every move? As more and more of the Garoul family arrive for a special hunting weekend, parts of the puzzle come together and Amy's fears escalate as she moves closer to the truth—and the secret that has eluded her since childhood.
Get this book on Amazon
US, Canada and Germany - https://amzn.to/2M2nMu2
In The Distance There Is Light Harper Bliss
Publisher LadyLit Publishing / Audible
Audio Narrated by Charlotte North
Synopsis
Two women lose the man they love. All they have left is each other.
Sophie's life is turned upside down when her partner, Ian, dies in a tragic accident. The only one who can understand her devastation is Ian's stepmother, Dolores. Together, they try to make sense of their loss and rebuild their shattered lives. While their shared grief brings them closer, it also takes their relationship in an unexpected direction. Where does sorrow end and romance begin? Or has Ian's death blurred the lines too much?
If you love deeply emotional lesbian romance with a twinge of controversy, don't miss this intense but hopeful novel by chart-topper Harper Bliss.
Get this book on Amazon
US, Canada and Germany - https://amzn.to/2PxDOhU
Jericho by Ann McMan (Jericho series)
Publisher Bywater Books
Audio Narrated by Christine Williams
Synopsis
Librarian Syd Murphy flees the carnage of a failed marriage by accepting an 18-month position in Jericho - a small town in the Appalachian Mountains of Virginia. Her plans to hide out and heal her wounds fall by the wayside as she gets drawn into the daily lives of the quirky locals. She becomes fast friends with Maddie Stevenson, the enigmatic physician who has returned to the backcountry community to take over her late father's medical practice. Together they learn that life and love can have as many twists and turns as a country road.
Get this book on Amazon
US, Canada and Germany - https://amzn.to/2PQQjE2
The Caphenon Fletcher DeLancey (Alsea series)
Publisher Heartsome Publishing
Audio No
Synopsis
A split-second decision to save a civilization. Another decision to give it away.
Captain Ekatya Serrado has spent her career fighting the Voloth, who view less advanced civilizations as fuel for their empire. The choice between saving her ship or a world under attack is easy. The choices that come after are harder.
Lancer Andira Tal, the leader of Alsea, believes her people are alone in the universe until a gigantic spaceship crashes near her capital city. Now she is thrust into a struggle between two powerful forces, and her planet is the prize.
With a civilization and the galactic balance of power at risk, friendships and alliances may not hold against betrayal. Honor is easy when the stakes are low.
Get this book on Amazon
US, Canada and Germany - https://amzn.to/2PWwICm
Lethal Affairs by Kim Baldwin and Xenia Alexiou 
Publisher Bold Strokes Books
Audio Narrated by Paige McKinney
Synopsis
Elite operative Domino is no stranger to peril and impossible situations. Trained all her life to be just as comfortable fighting terrorists as mixing with the gala crowd, she is proficient at playing any role necessary to accomplish her objective and believes the cause sanctifies the means. But her latest assignment to investigate journalist Hayley Ward will test more than her skills, ingenuity, and courage, because this time she faces the ultimate dilemma: a choice between loyalty and love.
Get this book on Amazon
US, Canada and Germany - https://amzn.to/2Q7L1Ev
Tomorrows Promise Radclyffe
Publisher Bold Strokes Books
Audio Narrated by Natalie Duke
Synopsis
Adrienne Pierce, buffeted by fate and abandoned by love, seeks refuge from her past as well as her uncertain future on Whitley Point, a secluded island off the coast of Maine. Tanner Whitley - young, wild, restless - and heir to a dynasty, desperately tries to escape both her destiny and the memories of a tragic loss with casual sex and wild nights, a dangerous course that may ultimately destroy her.
One timeless summer, these two very different women discover the power of passion to heal - and the promise of hope that only love can bestow.
Get this book on Amazon
US, Canada and Germany - https://amzn.to/2S1RsLR
Find Valden Online
Website https://valdenbush.com/
Twitter @ValdenBush
Facebook https://www.facebook.com/profile.php?id=100017787168722
Valden's favourite books on TLR https://www.thelesbianreview.com/category/book-review/highly-recommended-books/valdens-favourites/
Find the full list of TLR's 55 Most Reread Books here
About TLR
The Lesbian Review is a website dedicated to reviewing only books movies and music that we enjoy. That way you are likely to find media that you enjoy too. We rely on advertisers, affiliate link purchases and Patrons to cover costs and keep growing. So if you do buy because of this podcast then please use our links.
You can also support us by become a Patron for as little as $1 a month.