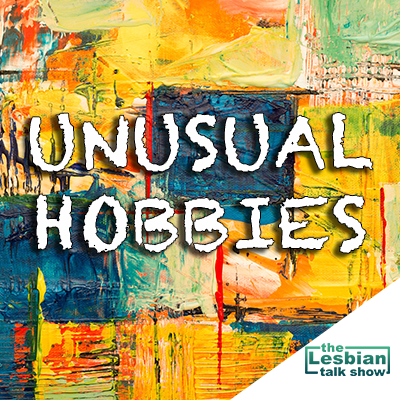 Wendy Callahan Does Genealogy Research
Unusual Hobbies
Author Wendy Callahan joins Sheena today to talk about her hobby of doing genealogy research.
In this episode:
What is genealogy?

Pedigree charts

Separating family myths from reality

Why would you do to start figuring out your genealogy?

Naming traditions that can make it tricky

How Wendy got into genealogy

Genetic testing

Unveiling family secrets
Did you know?
You get exclusive content when you become a patron? Find out more here https://www.patreon.com/TheLesbianTalkShow
About Wendy Callahan
Wendy Callahan writes under the pen name Jea Hawkins. Her novels are contemporary or historical lesbian romance along with some sassy paranormal lesbian romance.
When she isn't working or writing she is busy geeking out over genealogy, playing video games, D&D and Star Wars.
Wendy Callahan Online
Website http://jeahawkins.com/
Twitter https://twitter.com/Jea_Hawkins
Facebook https://www.facebook.com/wendylcallahan
About Sheena
Sheena is the founder of both The Lesbian Review and The Lesbian Talk Show podcast channel. She has a background in media and an endless curiosity about the world.
Sheena Online
You can contact Sheena via email
on Twitter
on Facebook
come join The Lesbian Review Book Club
come join The Lesbian Talk Show Chat Group