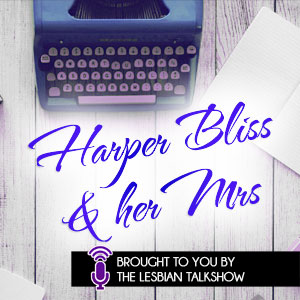 We're Back For Season 3 And Our Lives Have Changed - Harper Bliss And Her Mrs
In this episode, Harper Bliss and Her Mrs (Caroline) discuss some of the changes that have happened since they were last on the podcast. They also talk about what they will be talking about in future episodes. 
If you have questions please feel free to email them to HarperBliss@TheLesbianTalkShow.com and they will either answer them on the show or on their blog. 
Sign Up for the My LesFic newsletter and get weekly bargains on lesbian novels. This is a fantastic service brought to you by The Bliss Duo 
You can also find Harper Bliss on her website HarperBliss.com or on the Ladylit website Ladylit.com check out her books on Amazon.com | Amazon.co.uk | Amazon.ca