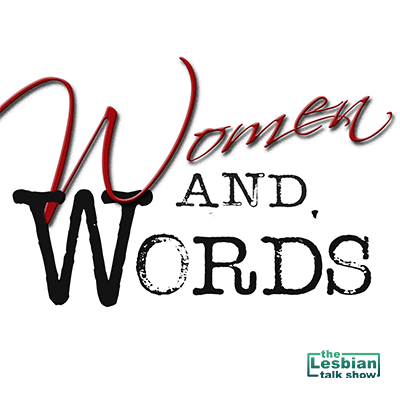 Women and Words Overview 13-19 October 2018
Andi and Jove have massive cases of feels throughout this week's podcast. Maybe it was the nostalgia. Or the warm and fuzzy stories about Noah. Or Jove's prep for the grandbaby. Or the warm and fuzzy stories about creating family. Or hell, maybe it was the awesome blogs by people who had warm and fuzzy things going on, like how awesome young people are. Or the great photos from readers that Andi posted. Whatever it was, they were seriously caught up in feels, totally ruining Jove's rep for being an emotional wasteland.
13 Oct.: Women and Wordster Erin Saluta is looking for reads with Halloween themes. Leave a comment to help her out! Also, she would like to remind us that Danielle Zion, the new reader's perspective blogger, will be starting soon!
13 Oct.: Potential Women and Wordster Sam Ledel told us a story of Pride in Peru. (feels ensued)
14 Oct.: Author KC Luck stopped by for a little Q&A and to talk about her latest release (forthcoming Oct. 31), Welcome to Ruby's, of which she gave away a copy. Thanks, KC!
15 Oct.: Author and Women and Wordster Stevie Carroll attended the UK GLBT Meetup in Bristol and had an amazing time! She tells us all about it. More feels.
16 Oct.: Author and Women and Wordster Ashley Bartlett describes the fall festival she and several students had, including watching the movie Love, Simon and once again, Andi and Jove had feels. Jesus.
17 Oct.: Author and Women and Wordster Clifford Mae Henderson discovered excellent words to live by while on a bike ride and then did a shout-out to Women and Words and at this point, Andi got weepy.
19 Oct.: Author and Women and Wordster Andi Marquette posted more photos from readers, which was awesome!
ALSO
19 Oct.: The Hot off the Press and Coming Attractions lists are up!
And, authors, get signed up for the Hootenanny! The deadline is fast approaching for participation! (Like, around November 10).
AND! Dirt Road Books has put the event page up on Facebook for the NaNoWriMo Challenge!
Also, Jove highly recommends the book Girl Mans Up by M-E Girard.